Stopping Movement Training
Stopping movement trains in the body to stop routines and through this to gain energy for what we want. We train with music in a group and put our attention to each stop. It is fun, brings us outside of the comfort zone and shows us who we can be.
More lightness, more silence and outside of your usual routines
Often participants of the training describe sensations of lightness, less pain, silence, more happiness and well being. People are often surprised how pleasurable and fun it is to move freely in this way and reaching different states of being through the same training. Within our known routines of movement, we know ourselves, our bodies. These "comfortable" sets of movement are often connected to tension and pain as our bodies are not made for repetitive movement. By training to interrupt these routines we discover new movements and we gain access to a new way of perceiving ourselves, which is the entry into everything beyond of what we know about us. 
Training within a group of people has an additional effect of noticing shame and guilt connected to the space outside of the comfort zone. We can notice that we have all learned a specific way of being next to others, of behaving or showing us with only a limited variety and space. It is a pleasure to discover the effect of awareness on how we feel next to other people, to notice that we can all struggle with it no matter what we usually show to the outside world. We might feel more comfortable being with people and at the same time with ourselves. Dropping routines shows us more of our real capacities of being in the world. Especially with those parts that we normally hide from others, we can often discover old expectations that are not any more reality.
Please come with comfortable clothes, in which you can move. We train barefoot or you can use anti-slip socks.
Stopping Movement Training 90min
Open Training on Wednesdays from 19h30 till 21h 
Every Wednesday I offer open trainings with Stopping Movement of each 90min. The training takes place in a beautiful studio of the dancing school Caminada (Studio 3 on the 1st floor, entry in the 2nd back yard), Böckhstr. 21, 10967 Berlin-Kreuzberg.
All planned vacation dates will be communicated here on this page. Please write or call to sign up and to be informed about unforeseen changes.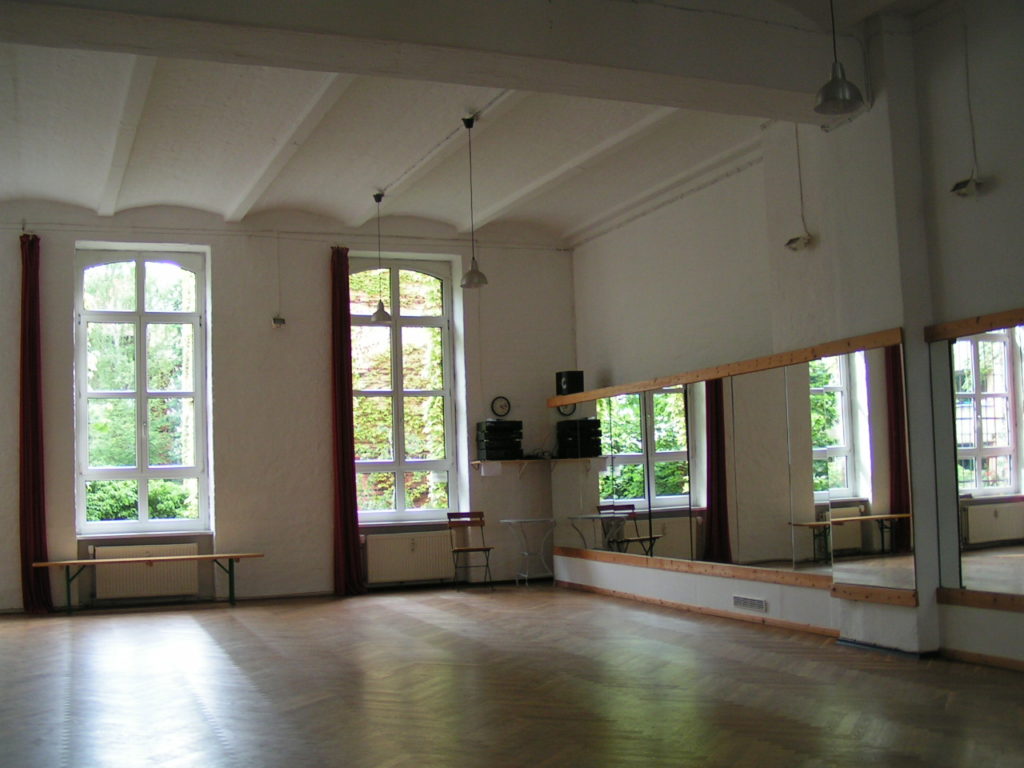 Open Training 90min
First trial training: 10 €
Standard: 15 €